Incredible Popcorn has been selling delicious popcorn for over 15 years at many of our local fairs for years. The popcorn is so good, that our customers have asked why we don't make it year round..This year we decided to broaden our market beyond the fairs and give our customers the wonderful popcorn they desire….at any time of the year!!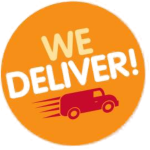 In light of all the recent closings and changes being enforced due to the Coronavirus, Incredible Popcorn wants to assure you that the store will remain open for take out only. Beginning Tuesday, 3/17 we will be offering delivery to the Bloomsburg area ONLY! ALL ITEMS ARE AVAILABLE FOR DELIVERY including but not limited to: popcorn, candy, ice cream in a dish, milkshakes and ice cream sundaes! In a time like this small businesses depend on you and you can depend on us for the pick-me-up we're all in desperate need of in times like these. Call 570-762-7805 to place your order, and as always, thank you for the support!
Online Gift Certificates Now Available!
Choose from $25 – $200. Add the email of the person who is receiving the gift certificate and they will get an email that you purchased it for them and they will be able to download and print the gift certificate. Pick the image below that will be part of the gift certificate.
Hours: Sun, Mon, Tue, Wed, Thurs, Fri, Sat , 11am -8pm